The Art of Fermentation, Sandor Ellix Katz
Presentation: Come learn how simple it is to make your own kraut, kimchi and other fermented delicacies. Learn about the healing qualities and nutritional importance of live-culture ferments, as well as their illustrious history and integral role in human cultural evolution. Empower yourself with simple techniques for fermenting these healthful foods in your home. Be part of the fermentation revival!
Bio: Sandor Ellix Katz is a fermentation revivalist. His books Wild Fermentation (2003) and The Art of Fermentation (2012), along with the hundreds of fermentation workshops he has taught around the world, have helped to catalyze a broad revival of the fermentation arts. A self-taught experimentalist who lives in rural Tennessee, the New York Times calls him "one of the unlikely rock stars of the American food scene." Sandor is the recipient of a James Beard award and many other honors. For more information, check out his website wildfermentation.com.
Culinary Herbs for Digestive Health, Orna Izakson, ND, RH(AHG)
Bio: Orna Izakson is a writer, gardener, herbalist and naturopathic physician in Portland, Oregon. She owns Celilo Natural Health Center, a solo naturopathic practice in Northeast Portland, is Lead Physician of the Traditional Roots Institute at National University of Natural Medicine, and is on the board of advisors of the Herbal Anthropology Project. Orna is an award-winning environmental journalist who worked as both a staff reporter and freelance correspondent for newspapers, magazines and online media. Her foodie mother taught her that herbs make everything better. Medical school taught her that her mother is right.
Little Known Questions To Ask Your Farmer, Elizabeth Boggs, RN, NTP, Certified Fermentationist
Presentation: From homesteading to serving the public at large, this farmer uses her knowledge as a NTP and Herbalist to raise livestock and grow vegetables on a permaculture-based farm in Sherwood, OR.  Through years of managing animals and talking with local farmers, she will go over the little known problems small farmer's face and the often devastating consequences those problems can have on your health. While many people are familiar with the fallacies of conventional farming, few yet are privy to the naiveté associated with small scale farming. Whether you are raising animals of your own or simply looking to better understand where your food is coming from, you will inevitably walk away from this presentation more confident in your journey to health.
Bio: From a small town in Burlington, Wisconsin, Elizabeth Boggs is a decorated veteran, fringe-farmer, registered nurse, nutritional therapy practitioner, fermentationist, herbalist, committed mother and teacher, and dedicated member of her community. For over 15 years, she has dedicated her life to helping people navigate their way to health. With over 10 years as an emergency room nurse, Liz is not only known as an authority in conventional medicine, but also for her integral knowledge in holistic health, herbalism and fermentation and offers some of the most comprehensive health and nutrition coaching available. Liz's background includes the founding and operation of Heart 2 Heart Farms, and the formation and leadership for the nonprofit Good Neighbor Family Pantry, which provides fresh produce to families in needs each week at no cost. Liz additionally practices nutritional therapy professionally through Heart 2 Heart Health, LLC with a focus on gut health.
Optimizing Nutrient Absorption–The KEY to a Healthier YOU, Julie Briley, ND & Courtney Jackson, ND
Presentation: Take a journey through the digestive tract with Drs. Julie Briley and Courtney Jackson.  Based on their book, Food As Medicine Everyday, and Dr. Jackson's recent TEDx Montreal presentation, discover simple strategies to ensure you are absorbing the most nutrition from your food. Preparing and consuming nutrient dense food is the foundation for health and wellness.  But, how you eat you food exerts a powerful force on nutrient absorption.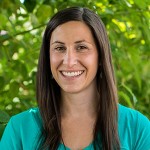 Julie Briley, ND Bio: Dr. Julie Briley is a naturopathic doctor and a founding physician of the Food As Medicine Institute. She is also a faculty member in the Master of Science in Nutrition program. Dr. Briley has helped lead over 1,500 individuals and families through the Institute's Food As Medicine Everyday series, has created corporate wellness programs and presented at OMSI's Better Bites series for over two years.  She is a popular speaker in Portland's thriving health and food culture.
Dr. Briley has diverse experience developing and teaching community-based programs for children, teens, and adults of various socioeconomic status and cultures. She was a Peace Corps volunteer in Paraguay focusing on community health and environmental education. She also studied inter-generational learning between children and their caregivers in Costa Rica.
At her private practice at Asula Wellness Center in downtown Portland, Dr. Briley focuses on identifying food sensitivities, optimizing digestive health, balancing hormones, and the prevention and treatment of chronic diseases. Dr. Briley received her doctorate degree at National College (now University) of Natural Medicine and her Bachelor of Science in Biology from University of Wisconsin at Madison.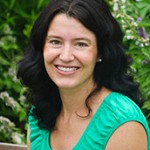 Courtney Jackson, ND Bio: Dr. Jackson is a naturopathic doctor and a founding physician of the Food As Medicine Institute. Dr. Jackson is passionate about bringing her naturopathic training about the healing power of whole foods to the public. In 2010, she established NUNM's ECO Project, a 12-week community-based, hands-on nutrition and cooking series, led by naturopathic doctors. Prior to NUNM, Dr. Jackson supported young people, both here and abroad, in creating community-based change for improved health in her work with non-profit organizations such as Amigos de las Americas and SAVE the Children.
She believes empowering children and their families to get back in the kitchen, cooking real food, is one of the keys to improving the health of our communities. Dr. Jackson maintains a private practice at Grain Integrative Health in southeast Portland. She enjoys cooking Rainbow Nachos for her family and finding creative ways to include pumpkin in any dish.
Dr.  Jackson and Dr. Briley are authors of Food as Medicine Everyday, Reclaim your Health with Whole Foods.