The Food as Medicine Institute is grateful for the overwhelming community support from the following sponsors. With their support the Institute is able to provide more outreach, develop more classes and grow to benefit the Portland area population.
These supporters have similar missions and represent the core value that Food is Medicine.
Founding Sponsor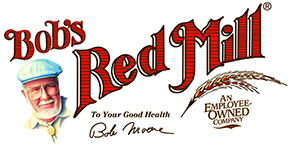 Special recognition for the following projects:
Provided the seed funding to start the Food as Medicine Institute in 2010
Built Charlee's Teaching Kitchen (where the Food as Medicine Everyday series takes place, and now NUNM teaches curriculum for the Master of Science in Nutrition)
Annual supporter of the Food as Medicine Symposium
Grain donations for all classes provided at NUNM
Interested in supporting the Food as Medicine Institute?
If you are a company, and would like to be a part of the Food as Medicine annual conference check out the sponsorship opportunities, otherwise contact Sarah Schirmer, Business Development Officer, email for other opportunities.