The Food as Medicine Institute provides nutrition education for individuals, families, and communities to help nourish healthy relationships with whole foods and to enhance healthcare professionals' understanding of food as medicine.
We envision communities that are free of chronic disease and nourished through healthy, whole foods.
---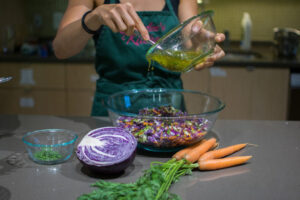 We're continuing to offer our Food as Medicine Everyday (FAME) series ONLINE this coming summer!  Visit the FAME Online page for more information and to register for the summer series!
The Food as Medicine Everyday series is a series of weekly workshops that demonstrate simple techniques for selecting and cooking tasty, nutritious whole foods and teach how these foods can improve health and fitness. FAME Charlee's Kitchen is a 3-month series which include 90 minutes of nutrition education and hands-on cooking. Each week our naturopathic physicians or nutritionists share their in-depth knowledge around chronic disease, wellness, and nutrition. Learn more.
---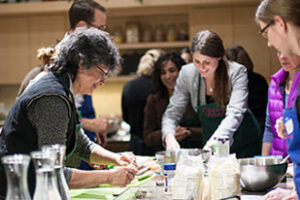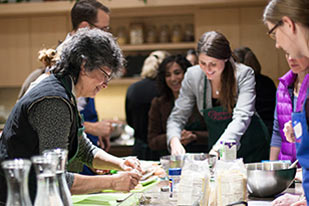 Food as Medicine Everyday Educator Training Program – A special event for nutritionists and physicians. The Food as Medicine Everyday Educator Training Program prepares healthcare professionals and nutritionists to implement a 12-week community-based nutrition program in their community. Learn More.
---
"Food as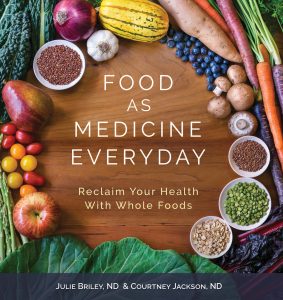 medicine" has been a powerful approach to health and healing, intimately woven into naturopathic medical education for over a century. The book, Food as Medicine Everyday: Reclaim Your Health with Whole Foods, is highly accessible, exquisitely researched and beautifully written and illustrated. Dr. Jackson and Dr. Briley remind us that poor dietary choices are a major element in the expanding issues related to chronic disease. They also remind us that food is medicine, and a big part of the solution. A rapidly growing number of people determined to improve their health can take heart—medicine never tasted better!
Purchase the Food as Medicine Everyday book here or get your copy included with your Food as Medicine Everyday registration.