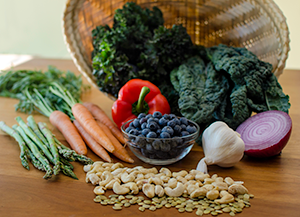 It's January, so you know what that means: the Fourth Annual Food As Medicine Symposium is next month!  
If you haven't registered yet, you might want to do so as soon as possible as this year's focus is sure to please. The 2017 symposium will focus on the intricacies of fermentation, autoimmunity, food allergies and the microbiome—topics that every member of the community, professional or otherwise, should be aware of and be keeping up on.
The symposium weekend event features a professional track, Saturday and Sunday, Feb. 11-12, and a public track, Saturday, Feb. 11. The professional tract of the conference is for any health practitioner who wants more and new information and tools for how to apply therapeutic diets in clinical practice.
The program for this year's event is perfect for anyone that wants to learn how to optimize their health with food or teach their patients or clients how to do so. The Food As Medicine Institute has done a stellar job with this year's lineup so let's take a look at some of the presenters who will be present in addition to the Food As Medicine Institute physicians, Drs. Julie Briley and Courtney Jackson.
Presenters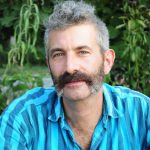 Sandor Ellix Katz, author of The Art of Fermentation
Sandorkraut as he is affectionately called, is widely known as an expert on fermentation. Since 2003, he has taught hundreds of fermentation workshops throughout the U.S. and other countries including Mexico, Costa Rica, England, Ireland, Australia, Italy, Sweden, Indonesia, India, and many more. Katz received a James Beard award for The Art of Fermentation and was a finalist at the International Association of Culinary Professionals.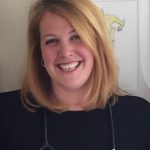 Carolyn Nygaard, ND
Dr. Nygaard focused on midwifery, women's health issues, pediatrics, weight loss, and autoimmune disease. She is committed to providing an integrative experience while combining evidence-based medicine with traditional naturopathic modalities.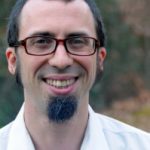 Mark Davis, ND
Mark Davis is a naturopathic doctor who mostly frequently helps people with chronic digestive problems including Crohn's disease, ulcerative colitis, IBS, chronic constipation, unexplained GI problems, and many other digestive issues. He is also of the select few physicians in North America with clinical expertise in fecal microbiota transplantation.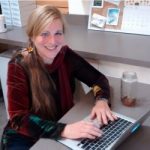 Satya Ambrose, ND, LAc
Dr. Satya Ambrose is an acupuncturist and naturopathic physician and is the co-founder of the Oregon College of Oriental Medicine, where she teaches nutrition, biochemistry and pediatrics. Other areas of medicine that she has taught include oncology, endocrinology, cardiology, acupuncture points and therapeutics, medical philosophy, immunology, women's health and more.
Currently, Dr. Ambrose focuses on the overall prevention of illness and believes that patient's pain is a glimpse into a physical weakness which can be overcome by a change in lifestyle. She is currently writing a book about integrating natural and conventional medicine.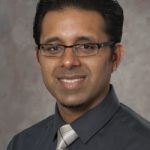 Raja Sivamani, MD, MS, CAT
Dr. Sivamani's research focuses on sebaceous gland disease and bioengineering adaptations for dermatology. In his work, he integrates concepts from bioengineering, allopathic medicine, and ayurvedic medicine to better understand how nature can be integrated for individualized medical therapies.
In addition to the presentations from these and other noted experts in healthcare, attendees will be able to enjoy a diverse array of samples at the vendor marketplace and professional participants will also be exposed to product information for clinical practice tools. Attendees will also be able to enjoy a delicious farm-to-table lunch created by The Lambs Table with local, organic ingredients.
If you can't make it to the symposium in-person, worry not…you can attend via live webinar! Early bird pricing ends on January 29, 2017 so register soon to get the best rates.
Event Information
Professional Track
Saturday, Feb. 11, 2017, 8:00 a.m. – 5:15 p.m.  Check-in begins at 7:30 a.m.
Sunday, Feb. 12, 2017, 8:30 a.m. – 4:00 p.m. Check-in begins at 8:00 a.m.
Public Track
Saturday, Feb. 11, 2017, 9:00 a.m. – 4:00 p.m.  Check-in begins at 8:30 a.m.
NUNM Main Campus, 049 SW Porter Street, Portland