---
Blue Zones, the Ideal Diet, and Sustainable Nutrition  Russell B. Marz, ND, LAc
The ideal diet has been debated for many years.  Dr. Marz will discuss diet and the latest research as it relates to optimal health, maximum lifespan and preserving the health of planet.  He will explore calorie restriction, intermittent fasting, fasting mimicking diets, eating intervals, and the top 20 healthiest foods in the world as related to prevention (as well as treatment) of the biggest killers, cardiovascular disease, diabetes, cancer, stroke and degenerative diseases.  He will also highlight specific food preparation and cooking methods.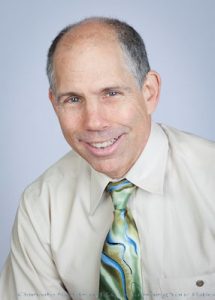 Russell B. Marz, ND, LAc, received his B.S. in Food & Nutrition from BSU in New York and his doctorate from the National College of Naturopathic Medicine in 1983.  In 1994, Dr. Marz continued his education and earned a Master's degree in Chinese Medicine and acupuncture.  Upon graduating medical school he bicycled 10,000 miles around the United States with seven other naturopathic physicians, lecturing on health and nutrition.
Dr. Marz has taught both basic science and clinical nutrition since 1988, as a professor of nutrition at NCNM, Western States Chiropractic College, Southwest College of Naturopathic Medicine and the Oregon College of Oriental Medicine.  He published his first book in 1992, Medical Nutrition from Marz, and the 2nd edition in 1997.  He is currently the medical director at the Tabor Hill Clinic in Portland, Oregon. In 2015 he was inducted into the NUNM hall of fame.
Dr. Marz regularly competes in triathlons (almost 400 to date) and his research in Blue Zones, optimal diet and extending lifespan will be presented in his new book, Nutrition According to Marz, due to be published in 2019.
The 5 Laws of Metabolism | Jade Teta, ND
Dr. Jade Teta will highlight and explain the Five Laws of Metabolism (compensation, multitasking, efficiency, individuality, and entropy) and explore strategies to combat a stalled metabolism.  The metabolic toggles of EMEL (eat less, exercise less), ELEM (eat less, exercise more), ELEL (eat less, exercise less), and EMEM (eat more, exercise more) are introduced as methods that allow the changeable metabolism to react. His popular catchphrases, becoming a "metabolic detective" and keeping "HEC (hunger, energy, cravings) in check" has been derived from this model using biochemistry to check in with individual metabolism. He will explore "structured flexibility" as a way to build health programs.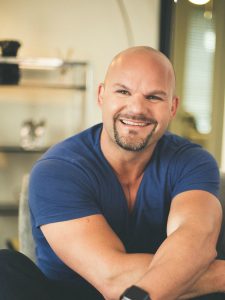 Dr. Jade Teta is an integrative physician, author and expert in the realm of metabolism and self-development. He spent the last 25 years immersed in the study of strength and conditioning, hormonal metabolism and the psychology of change and success. He has written five books on metabolism, and coauthored the exercise and sports nutrition chapters, of The Textbook of Natural Medicine.
Spectrum of Ordered to Disordered, the Psychology of Eating  | WendyLeigh White, ND, MS
Helping patients find the right balance between what they 'know' they 'should' eat, what they actually eat, and how they feel after eating can be a key to increasing health and vitality. How do we as providers guide our clients/ patients towards increased health and away from black and white, good and bad, shaming approaches to food choice? In the spectrum of ordered to disordered, the psychology of eating is a complex topic that links everyday human experiences with motivation, faith, intuition, and, potentially, struggle. In this engaging presentation, Dr. White will encourage you to consider a variety of more holistic approaches to food and eating. Then, we'll examine complex spectrum of hyper- and hypo- controlled eating and provide insight on how to guide patients in finding balance through flexible food choices for increasing overall health and well being.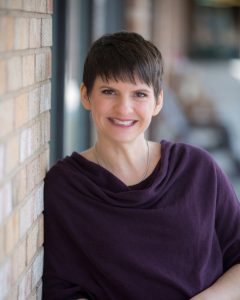 Dr. WendyLeigh White is a practicing naturopathic doctor and nutritionist since 2008.  She uses a "nature cure" approach to prevention and healing, empowering her patients to understand the interconnected systems of their bodies and their specific needs. In this way, they can learn to tune into their body's signals and know what it needs to heal, to thrive.   Individualized nutrition, homeopathy, lifestyle recommendations, and botanical medicines are used to stimulate healing in her naturopathic medical practice.  She is also an adjunct faculty member in the Masters in Nutrition program at National University of Natural Medicine teaching "The Psychology of Eating" and "Eating Disorders & Intuitive Eating." www.drwendyleighwhite.com
Diet & Cancer Prevention: from Cells to Clinic |      Emily Ho, PhD
Dr. Emily Ho's presentation will focus on the link between diet and cancer, and how to decrease the risk of developing cancer through food choices.  Cancer is an incredibly complex disease, but for certain cancers, like breast, prostate and colon cancer, diet can make a big impact on risk. Many natural compounds found in foods target the same pathways that drugs use to treat cancer and other diseases. Cancer prevention research is difficult to understand since the results aren't apparent right away, but focusing on preventing cancer will absolutely save lives.  As we discover what drives the biology of cancer, it is becoming clearer that it's not just genetics that predicts risk.  Even if genetics are not in someone's favor, Dr. Ho will discuss the environmental factors and food choices that can help tip the balance favorably. Recent research examining the impact of sulforaphane, a dietary bioactive derived from cruciferous vegetables, on genetic and epigenetic processes in breast and prostate cancer will be highlighted.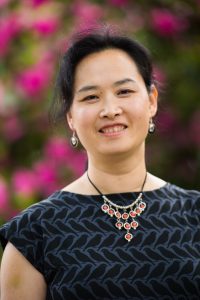 Emily Ho, PhD is the Endowed Director of the Moore Family Center for Whole Grain Foods, Nutrition & Preventive Health.  She is also a full time professor in the College of Public Health and Human Sciences, and Principal Investigator at the Linus Pauling Institute at Oregon State University.  Dr. Ho obtained her BS in Nutritional Sciences at the University of Guelph, Ontario, Canada, and obtained her doctorate in Nutrition Sciences at Ohio State University in 2000.  After a postdoctoral fellowship at the University of California, Berkeley, she joined the nutrition faculty at Oregon State University in 2003.  Her research focuses on understanding the mechanisms by which nutrient status and whole foods affect the initiation and/or progression of chronic diseases.
More to come soon . . .