---
Sacred Cow: The Nutritional, Environmental and Ethical Case for Better Meat | Diana Rodgers, RD, LDN, NTP
In a world where many are concerned about the health, environmental, and ethical impacts of their diet, some concerned consumers have cut down or eliminated animal products from their diet. Diana will address the nutritional reasons why meat is critical to our bodies. She will also explain why well-managed cattle can play an important role in helping to reverse climate change. Finally, she will show how a diet of "least harm" actually includes large ruminants like cattle. At the end of the talk, you'll better understand how many in the health and environmental space are misinformed when they advise cutting down on or eliminating meat from our diets.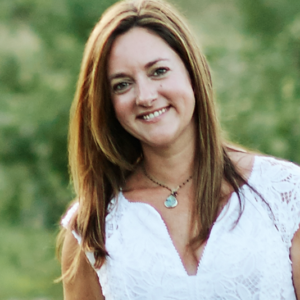 Diana Rodgers, RD, LDN, NTP, is a "real food" nutritionist living on a working organic farm near Boston, Massachusetts that runs a vegetable and meat CSA. She is the author of two bestselling cookbooks and runs a clinical nutrition practice. Diana writes and speaks about the intersection of optimal human nutrition, environmental sustainability, animal welfare and social justice. She is also the producer of The Sustainable Dish Podcast, interviewing experts in the environmental and health movement.  Her new film project examines the environmental, nutritional and ethical case for "better meat'.  She can be found at www.sustainabledish.com
Blue Zones, the Ideal Diet, and Sustainable Nutrition  Russell B. Marz, ND, LAc
The ideal diet has been debated for many years.  Dr. Marz will discuss diet and the latest research as it relates to optimal health, maximum lifespan and preserving the health of planet.  He will explore calorie restriction, intermittent fasting, fasting mimicking diets, eating intervals, and the top 20 healthiest foods in the world as related to prevention (as well as treatment) of the biggest killers, cardiovascular disease, diabetes, cancer, stroke and degenerative diseases.  He will also highlight specific food preparation and cooking methods.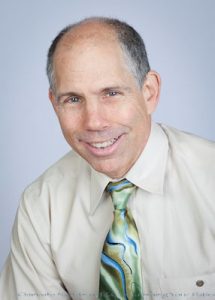 Russell B. Marz, ND, LAc, received his B.S. in Food & Nutrition from BSU in New York and his doctorate from the National College of Naturopathic Medicine in 1983.  In 1994, Dr. Marz continued his education and earned a Master's degree in Chinese Medicine and acupuncture.  Upon graduating medical school he bicycled 10,000 miles around the United States with seven other naturopathic physicians, lecturing on health and nutrition.
Dr. Marz has taught both basic science and clinical nutrition since 1988, as a professor of nutrition at NCNM, Western States Chiropractic College, Southwest College of Naturopathic Medicine and the Oregon College of Oriental Medicine.  He published his first book in 1992, Medical Nutrition from Marz, and the 2nd edition in 1997.  He is currently the medical director at the Tabor Hill Clinic in Portland, Oregon. In 2015 he was inducted into the NUNM hall of fame.
Dr. Marz regularly competes in triathlons (almost 400 to date) and his research in Blue Zones, optimal diet and extending lifespan will be presented in his new book, Nutrition According to Marz, due to be published in 2019.
The 5 Laws of Metabolism | Jade Teta, ND
Dr. Jade Teta will highlight and explain the Five Laws of Metabolism (compensation, multitasking, efficiency, individuality, and entropy) and explore strategies to combat a stalled metabolism.  The metabolic toggles of EMEL (eat less, exercise less), ELEM (eat less, exercise more), ELEL (eat less, exercise less), and EMEM (eat more, exercise more) are introduced as methods that allow the changeable metabolism to react. His popular catchphrases, becoming a "metabolic detective" and keeping "HEC (hunger, energy, cravings) in check" has been derived from this model using biochemistry to check in with individual metabolism. He will explore "structured flexibility" as a way to build health programs.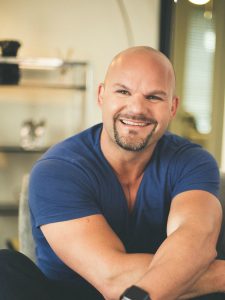 Dr. Jade Teta is an integrative physician, author and expert in the realm of metabolism and self-development. He spent the last 25 years immersed in the study of strength and conditioning, hormonal metabolism and the psychology of change and success. He has written five books on metabolism, and coauthored the exercise and sports nutrition chapters, of The Textbook of Natural Medicine.
Spectrum of Ordered to Disordered, the Psychology of Eating  | WendyLeigh White, ND, MS
Helping patients find the right balance between what they 'know' they 'should' eat, what they actually eat, and how they feel after eating can be a key to increasing health and vitality. How do we as providers guide our clients/ patients towards increased health and away from black and white, good and bad, shaming approaches to food choice? In the spectrum of ordered to disordered, the psychology of eating is a complex topic that links everyday human experiences with motivation, faith, intuition, and, potentially, struggle. In this engaging presentation, Dr. White will encourage you to consider a variety of more holistic approaches to food and eating. Then, we'll examine complex spectrum of hyper- and hypo- controlled eating and provide insight on how to guide patients in finding balance through flexible food choices for increasing overall health and well being.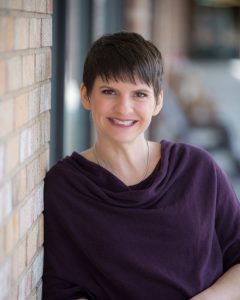 Dr. WendyLeigh White is a practicing naturopathic doctor and nutritionist since 2008.  She uses a "nature cure" approach to prevention and healing, empowering her patients to understand the interconnected systems of their bodies and their specific needs. In this way, they can learn to tune into their body's signals and know what it needs to heal, to thrive.   Individualized nutrition, homeopathy, lifestyle recommendations, and botanical medicines are used to stimulate healing in her naturopathic medical practice.  She is also an adjunct faculty member in the Masters in Nutrition program at National University of Natural Medicine teaching "The Psychology of Eating" and "Eating Disorders & Intuitive Eating." www.drwendyleighwhite.com
Diet & Cancer Prevention: from Cells to Clinic |      Emily Ho, PhD
Dr. Emily Ho's presentation will focus on the link between diet and cancer, and how to decrease the risk of developing cancer through food choices.  Cancer is an incredibly complex disease, but for certain cancers, like breast, prostate and colon cancer, diet can make a big impact on risk. Many natural compounds found in foods target the same pathways that drugs use to treat cancer and other diseases. Cancer prevention research is difficult to understand since the results aren't apparent right away, but focusing on preventing cancer will absolutely save lives.  As we discover what drives the biology of cancer, it is becoming clearer that it's not just genetics that predicts risk.  Even if genetics are not in someone's favor, Dr. Ho will discuss the environmental factors and food choices that can help tip the balance favorably. Recent research examining the impact of sulforaphane, a dietary bioactive derived from cruciferous vegetables, on genetic and epigenetic processes in breast and prostate cancer will be highlighted.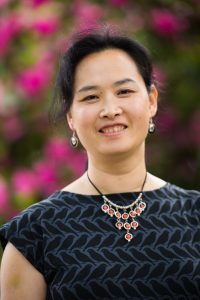 Emily Ho, PhD is the Endowed Director of the Moore Family Center for Whole Grain Foods, Nutrition & Preventive Health.  She is also a full time professor in the College of Public Health and Human Sciences, and Principal Investigator at the Linus Pauling Institute at Oregon State University.  Dr. Ho obtained her BS in Nutritional Sciences at the University of Guelph, Ontario, Canada, and obtained her doctorate in Nutrition Sciences at Ohio State University in 2000.  After a postdoctoral fellowship at the University of California, Berkeley, she joined the nutrition faculty at Oregon State University in 2003.  Her research focuses on understanding the mechanisms by which nutrient status and whole foods affect the initiation and/or progression of chronic diseases.
The Spectacular Role of The Human Microbiome in Preventing Metabolic Endotoxemia |  Saman Faramarzi, ND
You are more bacteria than you are human with 10 trillion human cells outnumbered by over 100 trillion bacteria cells in and on your body. The human genome contributes just 1% genetic material to daily metabolic function compared to the 99% that is contributed by the microbiome. An often-overlooked role of the microbiome is to prevent post-prandial endotoxemia and the inflammatory devastation that follows. This lecture will illustrate the danger of having post-prandial endotoxemia and why this condition is being called the number one cause of mortality worldwide as it sets up the body for virtually every chronic disease. This condition is caused by eating and a failure of the microbiome to protect its host from this response. You simply cannot completely correct any chronic condition without addressing post-prandial endotoxemia.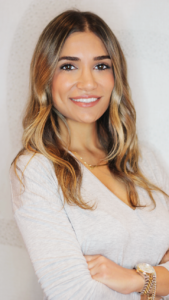 Dr. Saman Faramarzi (Dr. Sam) is a Licensed Naturopathic Doctor and the founder of SAFA Life and Wellness, a concierge naturopathic clinic in Los Angeles, California. She completed her undergraduate degree in Nutritional Sciences at Cal Poly San Luis Obispo and studied Naturopathic Medicine at Bastyr University. During her years in medical school, she became engrossed with studies about the mind-body connection. She has studied cutting-edge research on mindfulness at the Benson-Henry Institute for Mind Body Medicine at Harvard Medical School.Today in her practice, she focuses on overall wellness, which she believes starts in the gut. She is also an expert in IV Nutrient Therapy, Vitamin Injection Therapy, Neural Therapy, PRP aesthetic treatments and Perineural Injection Therapy. Dr. Sam likes to ask her patients how they want to FEEL, LIVE and BE every day. She then partners with her patients to help them achieve their health goals through the many modalities in her toolbox. Dr. Sam's greatest joy is helping her patients become empowered to make choices to improve their health and change their lives.
The Impact of Local Food Movements on Public Institutions: an Exploration of Health, Economic, and Environmental Outcomes | Katherine Patterson, ND

Physicians often present diet recommendations in terms of total calories, macronutrients, and micronutrients. They may consider avoiding certain foods or cooking methods to optimize health. Ideally, clinicians will also consider how culture impacts food choices and how meals are often a focal point of family and community life. In addition to the impact of diet on individual patients, dietary choices have significant impacts on the environment from processing and shipping, to deforestation and contamination of watersheds. Prioritizing these choices and consequences in a clinical setting can be challenging in the best cases but many patients have little choice or access when it comes to diet due to finances, age, or incarceration. In this presentation, I will examine movements designed to address food access in these communities and discuss outcomes of addressing sustainability and environmental impacts simultaneously. Together, we'll explore the research and resources supporting the farm-to-institution movement in public health.
Dr. Kate Patterson grew up in rural VA and wanted to become an organic farmer.  Her parents insisted she at least try a year of college so she studied organic agriculture and permaculture practices in North Carolina and then at the permaculture institute in Australia. She then went on to apprentice with organic farms across New Zealand before settling in to complete her education at the Evergreen State College researching ethnobotony.  After a brief stint working for the forest service and fish and wildlife, Kate came back to study naturopathic medicine at NUNM where she earned her degree.  She is currently an assistant professor with the college teaching many subjects including nutrition.  She serves as a physician at an NUNM community health clinic where she provides care to low-income patients, commonly connecting them with food and health resources.
The Overlooked Tongue: Get This Muscle A Workout! Current Health Epidemics Caused By Your Tongue, Teeth, and Chewing Habits | Jessica Black, ND
We have grown up forgetting our manners: chew your food, sit up straight when you eat, keep your elbows off the table, chew with your mouth closed. This lecture will teach you the importance of how the tongue, teeth, chewing habits, and food choices can impact health including digestion, overgrowth of bacteria in the GI tract, sleep apnea, GERD, EENT disorders and much more. Learn how to better evaluate patients based on their EENT history, orthodontic history, profile appearance, tongue size and position, chewing habits, sinus health history, and others. Learn strategies to teach patients sustainable ways to reduce the tongue's impact on negative future health outcomes.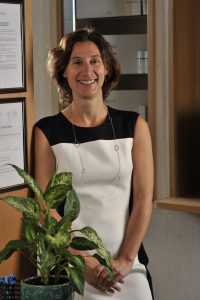 Dr. Jessica Black graduated from the National College of Naturopathic Medicine in 2002. She attended Cardinal Stritch University prior to her medical studies and graduated cum laude with a bachelor of arts. She was given the prestigious honor of Outstanding Student of The Year in her year of graduation and had the honor of speaking to her graduating class. Dr. Black and her husband, Dr. Jason Black co-founded A Family Healing Center, PC in McMinnville, Oregon, and enjoy practicing primary care medicine. She specializes in neurochemical balancing for a healthy brain including anxiety, depression, bipolar disorder, and mental-emotional disorders in children. She continues to excel in women's medicine, thyroid disease, and infant and childhood wellness. Because of her thirst for knowledge, she continues to study and research new treatment ideas and cutting-edge techniques used to improve people's health. She has given lectures nationally and internationally. In 2006, Dr. Jessica published The Anti-inflammation Diet and Recipe Book after working on perfecting her recipes and selling her book locally for a few years. Since her first book, Dr. Black has published a total of 5 works that have reached a wide audience nationally and internationally. Her other books include: 1) Living with Crohn's and Colitis; A Comprehensive Naturopathic Guide to Health and Wellness, coauthored with Dede Cummings;  2) More Anti-Inflammation Diet Tips and Recipes; 3) The Freedom Diet: Lower Blood Sugar, Lose Weight and Change Your Life in 60 Days; 4) The Freedom Diet Cookbook. Dr. Black enjoys spending time with her husband and two beautiful spirited daughters in addition to staying fit and healthy through diet and activities. Their family balances life stress with skiing, soccer, eating good food, and travelling to far places to explore the world beyond.  For more information on Dr. Black, please visit: www.drjessicablack.com and www.afamilyhealingcenter.com