The Doctor's Prescription for Whole Foods via Community Supported Agriculture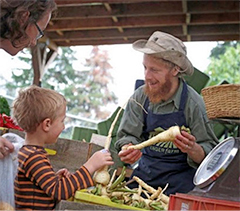 Consistent with our philosophy of using whole foods to prevent and reduce chronic disease (1), some doctors in the Portland metro area can now prescribe food to their patients. This is being done through a pilot program launched by Zenger Farm who is partnering with the National College of Natural Medicine and the Multnomah County Health Department. They are offering prescription Community-Supported Agriculture (CSA) where you receive a box of seasonal produce aimed at feeding a family of four each week. Each box also comes with recipes and donated grains from Bob's Red Mill at just $27 per week. If you qualify for Supplemental Nutrition Assistance Program (SNAP) you can use it toward your CSA through Zenger Farm as well as many other farmer's markets without a prescription from your doctor.
Why would a doctor prescribe CSA foods? People currently participating in CSAs talk about their improvement in health by simply eating more fruits and vegetables. Zenger Farms Assistant Manager Bryan Allan hopes to help those struggling with diabetes, heart disease, and other problems associated with poor diets through this CSA program (2). Eating mostly whole foods that are plant-based fulfills two of the Food as Medicine Everyday (FAME) guiding principles for fighting disease. Through this program you can get freshly-harvested food with all the flavor and vitamin benefits as well as get exposed to new vegetables and fruits (3). But there's also something special about creating a healthy relationship with food by connecting with where your food comes from and who produces that food. You learn to appreciate your food on another level; you may become aware of how the weather affects crops along with the farmers caring for them when there is a less bountiful harvest for example. These ideas are all part of the "Farm to Table" concept: high-quality, environmentally-sensitive, community-minded, sustainable, supportive of the economy and of your community foods (4).

So how do you obtain your CSA? If you are part of an institution such as a large business, fitness center, or church, you may be able to pick up your CSA box at these locations instead of going to the farm, farmer's market, or another pick-up location depending on the farm. There is now a full two-year, $68,000 Oregon Department of Agriculture (ODA) grant to fund a training program for five vegetable farms including Zenger Farm (5) and Love Farm Organics (6) who want to partner with these types of institutions.  While CSAs help those who buy them, the ODA's main goal is to give local farmers a larger customer base that they need to support their business. By participating in the Prescription CSA, you can make a healthy diet more practical as well as support your local community of farmers.
References: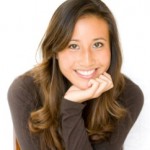 About the author: Christine is a second year naturopathic medical student with a focus on whole foods, physical exercise, and pediatrics. She is from Seattle and received a Bachelor of Science degree in Biology at the University of Washington. Christine was a group fitness instructor in strength training and spinning for nearly three years until she moved to Portland to attend school. She enjoys going to the gym and biking on the weekdays, hiking and climbing on the weekends, and doing meal preparations for the week on Sundays. Having participated in CSAs herself for two years in Seattle, she enjoys being exposed to vegetables she would not have tried otherwise.