---
An Ayurvedic Approach in the Treatment of Diabetes Type 2 |
Ola

tokunboh Obasi MSc, RH, CNS

Diabetes Type 2 is one of the most prevalent disease states that many suffer from throughout the world and especially on the island of Puerto Rico. Diet and exercise provide the greatest success in improvement for the diabetic population. This presentation will focus on herbal medicine and foods common in the Ayurveda medicine approach and will discuss various treatments involving food as medicine to address the various constitutional imbalances found in Diabetes Type 2.

Olatokunboh Obasi MSc, RH, CNS, is the owner of Omaroti, an apothecary and wellness space located in Mayagüez, Puerto Rico. Olatokunboh Obasi has been working in the wellness field for over 15 years. She is a yoga and dance instructor, clinical herbalist, nutritionist and birth doula. Committed to community holistic health, social justice, and education, she works heavily in community service and African Traditional Medicine. Presently, she coordinates Herbalists without Borders International on the island providing devotional service to people in need with her free clinics every Thursday. A guest presenter and teacher of many conferences she's originally from Africa, her travels around the world are extensive as she integrates traditional knowledge of herbs, with her western education. She received her Master's of Science from Maryland University of Integrative Health. Olatokunboh is a mother of 3 young adults. She continues to learn from her children through challenge and tribulation as she shares her journey of life with them and the human family.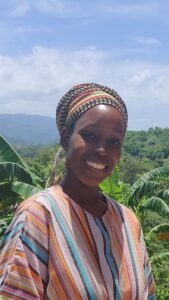 ---
Diet & Dermatology: The Role of Diet in Skin Disease | Julie Greenberg, ND
Chronic skin disease can have a huge impact on the quality of life for both individuals and families.  A comprehensive treatment plan should ideally include dietary recommendations, but getting clear information on what to eat (or what not to eat) can be challenging for patients.   Come learn about the latest research connecting diet to skin disease and learn specifics on how to create a food action plan to help improve conditions like acne, eczema, psoriasis and rosacea.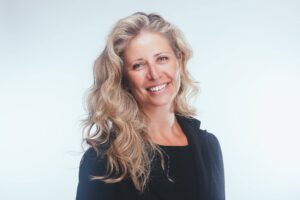 Dr. Julie Greenberg is a licensed Naturopathic Doctor who specializes in integrative dermatology. She is the founder of the Center for Integrative Dermatology (www.integrativedermatologycenter.com), a holistic dermatology clinic that approaches skin problems by finding and treating the root cause. Dr. Greenberg hold degrees from Northwestern University, Stanford University and Bastyr University, and she lectures at medical schools and speaks at conferences across the U.S. on dermatology.  
---
The Good Mood Kitchen:  How foods, herbs and spices help us lift depression, reduce anxiety and sleep like a baby | Leslie Korn, PhD, MPH, LMHC
We all know Blueberries and Virgin Olive Oil are good for us, but beyond that how do we turn our Kitchen into a pharmacy and use specific foods, spices and herbs to really achieve a great mood and  conquer depression, anxiety, PTSD and insomnia?  We will explore that there is no one right diet for everyone, and learn the benefits and pitfalls of various diets at different life stages, and how to support our brain and mind  with a few supplements, whether we are babies or elders or in between. We will explore the "Korn Principle of Substitutions" and identify changes that are sustainable in order to enhance our mental health. Get ready for some easy-peasy recipes to try at home.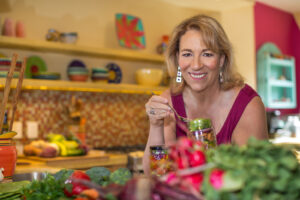 Leslie Korn, PhD, MPH, LMHC, FNTP, began her training in the jungle of Mexico over 40 years ago and completed her degrees in the jungle of Harvard Medical School. She is an Integrative Medicine clinician, scientist, educator and author who specializes in the intersection of trauma, and chronic physical illness. She is a former faculty member at Harvard Medical School, California Institute for Integral Studies and NUNM.  She directs research at cwis.org, a Native-directed non- profit 501 c 3. She has authored 10 books, including two seminal texts, Rhythms of Recovery: Trauma, Nature and the Body and Nutrition Essentials for Mental Health. Her most recent book: Natural Woman, details her methods of herbal and culinary medicine based on adventures in the jungle for over 25 years   https://institute.drlesliekorn.com/ and https://drlesliekorn.com/     
---
Thriving with Autoimmunity: A Blueprint for Finding Relief Naturally from Autoimmune Symptoms through the Autoimmune Protocol (AIP) | Shanna Nemrow, FNTP
Frustrated and overwhelmed by your autoimmune disease?  You are not alone, and there IS hope!  The autoimmune protocol (AIP) is a nutrition and lifestyle protocol specifically designed to help you find relief from your autoimmune symptoms and learn to live well with autoimmune disease.  Let's get you feeling like yourself again through simple and practical nutrition and lifestyle changes you can start making today!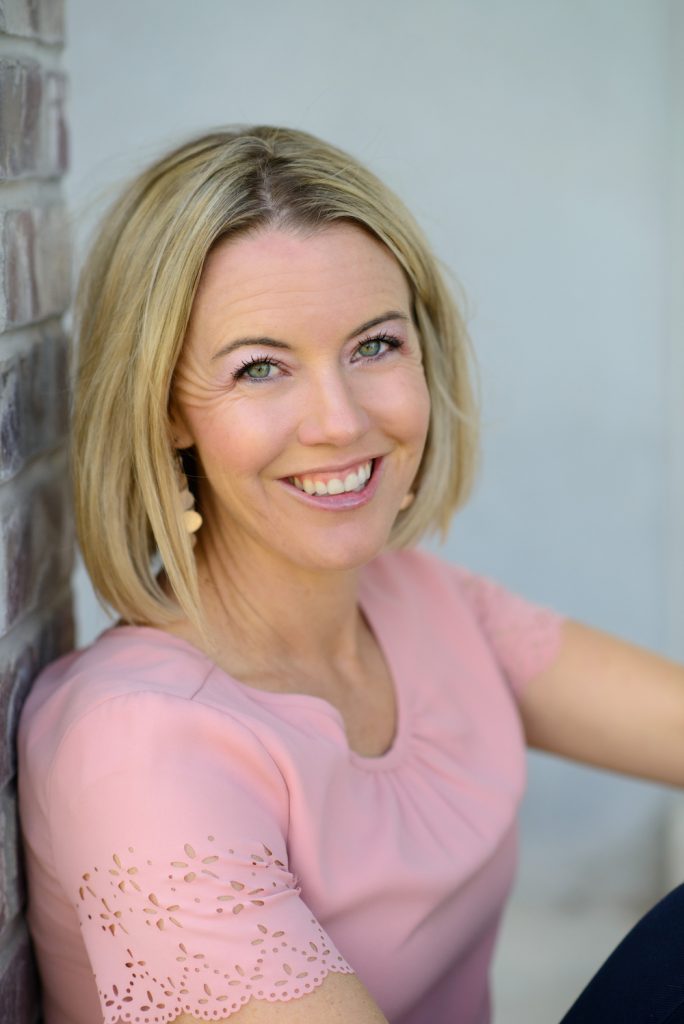 Shanna Nemrow, FNTP, became a certified Functional Nutritional Therapy Practitioner after years of undiagnosed health struggles, an autoimmune disease diagnosis, and regaining her health through overhauling her nutrition, lifestyle, and mindset with the autoimmune protocol (AIP) as a guide.  After learning first hand the power of food and lifestyle as medicine, Shanna now makes it her mission to create AIP resources and offer loving support and community for others battling autoimmune disease and chronic illness.  Shanna is an expert at the AIP, and in addition to working with clients one on one, she also created a life changing online AIP group coaching program.  When Shanna is not coaching clients and empowering others to find JOY while learning to live well with autoimmune disease, she loves spending time in nature, slow dancing barefoot in the kitchen with her husband, belly laughing with her kids during an out of control game of Yahtzee, and curling up with a book in her favorite worn out sweats!  Shanna lives with her husband and two children in the beautiful mountains of Park City, Utah.  For more information and as well as access to Shanna's many free AIP articles and resources, please visit https://shannanemrow.com. 
---