---
Food Story Coaching – A Narrative Approach to Improving Dietary Change | Ian Rubin, MA, Food Story Coach
Learning how to start, succeed, and sustain meaningful dietary change can be difficult for even the most educated person. A multitude of powerful forces, including cultural, psycho/spiritual/emotional, and cognitive, throw up hurdles, keeping people from applying the nutrition knowledge they may already have and keeping them from being ready, willing or able to receive and implement new information that would improve their health. Dietary programs given to patients are rarely successful due to these facts. A new approach that helps people make real change is needed. Food Story Coaching is one such system that takes an inside-out approach to creating behavior change. Drawing from Motivation Interviewing, health coaching, and positive psychology, Food Story Coaching is a deeply humanistic way to empower people to make longterm dietary change.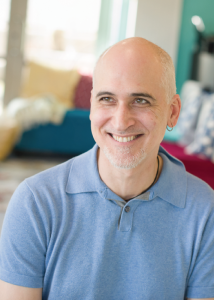 Ian Rubin, MA, is a wellness coach, founder of Wholeself Wellness LLC, and adjunct faculty at NUNM. As a coach and teacher, his speciality and focus is Food Story Coaching®, his proprietary approach to food and wellness coaching developed over the last 13 years in one-on-one and group work with clients. This approach is driven by his passionate interest in food culture and psycho/spiritual/emotional forces; that is, the intersection of personal, social and anthropological forces that influence our daily food choices.
Four Ways to Eat Like A Nutrivore | Mickey Trescott, NTP
Applying a nutrient-dense approach to healing often accelerates and expands the healing process. You won't want to miss this overview of how to implement a nutrient-dense approach to the Autoimmune Protocol, as well as Q & A and time for Mickey to answer your questions.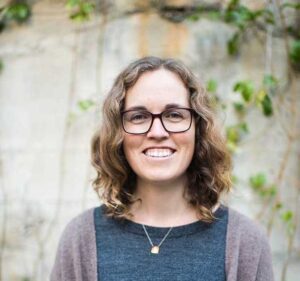 Mickey Trescott, NTP, prides herself in finding creative solutions to preparing, cooking, and succeeding on allergen-free diets. She is a certified nutritional therapy practitioner and author of the best-selling guide to the Autoimmune Protocol, The Autoimmune Paleo Cookbook. With her partner Angie Alt, she co-authored The Autoimmune Wellness Handbook, an award-winning guide that teaches a whole-lifestyle approach to healing from autoimmune disease. Her newest release, The Nutrient-Dense Kitchen focuses on nutrient density, an often overlooked aspect to deep healing with food.
In 2012, Mickey founded AutoimmuneWellness.com whose website and social media channels serve millions of readers annually with recipes and resources for living well with chronic illness. With Angie Alt and Sarah Ballantyne, she co-created and co-teaches the AIP Certified Coach Practitioner Training Program, an advanced training for practitioners across the spectrum of both natural and conventional healthcare.
More speaker info coming soon!