---
Food as Medicine, Kitchen as Medicine Cabinet | WendyLeigh White, ND, MS
The healing power of nature is one of naturopathic medicine's guiding principles. This refers not only to the body's ability to heal itself when supported, but also the earth's ability to provide resources (foods) to guide that healing.  Dr. White will discuss the use of some every day, easily-accessible foods for stimulating healing in acute illness.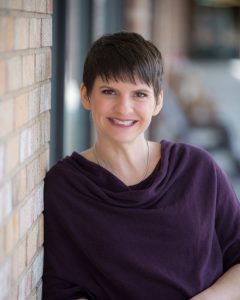 Dr. WendyLeigh White is a practicing naturopathic doctor and nutritionist since 2008. A "nature cure" approach to prevention and healing empowers her patients to understand the interconnected systems of their bodies and their specific needs. In this way, they can learn to tune in to their body's signals. Only then can they know what it needs to heal, to thrive. Individualized nutrition, homeopathy, lifestyle recommendations, and botanical medicines are used to stimulate healing in her naturopathic medical practice. Her NUNM MScN classes include "The Psychology of Eating" and "Eating Disorders & Intuitive Eating." https://drwendyleighwhite.com/my-story/
__________________________________________________________________
Infuse Your Food with Energy: A Chinese Nutritional Approach to Health | Ellen Goldsmith, MSOM, LAc, Dip CH
If you struggle making the right food choices to improve your health, you're not alone. Many of us are confused about what to eat, driven by things other than common sense. But there is a solution, and it is rooted in the ancient wisdom of Chinese medicine. It's a system focused on accessing the therapeutic and energetic potency of food for healing that you can learn to adopt and integrate into your kitchen and everyday living — and its effectiveness is well documented over centuries of use. In this talk Ellen Goldsmith, LAc, introduces foundations of Chinese Nutritional Therapy and how to make simple choices when choosing what to eat, and ultimately how to prepare foods for optimal energy and health balance.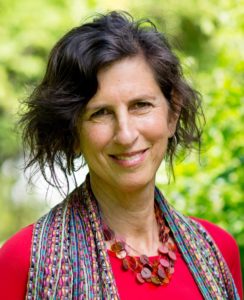 Ellen Goldsmith, MSOM, LAc, Dip CH, is author of the book Nutritional Healing with Chinese Medicine: +175 Recipes for Optimal Health, a book to help people understand and put the nourishing wisdom of Chinese medicine into everyday lives, where it matters most; the kitchen.
Ellen has maintained a private acupuncture and consultation practice in Portland, Oregon, for the past 20 years. She is on the faculty of the National University of Natural Medicine's (NUNM) College of Classical Chinese Medicine and the Master of Science in Nutrition program teaching Chinese dietetics. She lectures widely and has hosted Healthwatch, a monthly radio show on KBOO.
Ellen's commitment to increasing the public's access to naturopathic and Chinese medicine is highlighted by her 12 years of service on NUNM's board of directors, functioning on the Executive Committee as its chair; as well as her 8-year tenure on the Acupuncture Advisory Committee to the Oregon Medical Board. She lives in Portland with her husband and daughter.
_____________________________________________________________________
From Traditional Healing Onward: Honoring our Indigenous Roots | Gary L. Ferguson II, ND
Naturopathic Medicine has a deep connection to indigenous ways of knowing, healing.  In this presentation, we will explore the rich history of herbal medicine and healing traditions that contribute to the amazing efficacy of holistic naturopathic medicine. As we embrace these deep traditions and the ancestral wisdom they come from, we gain insight into healing mind, body and spirit.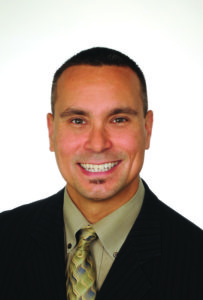 Dr. Gary Ferguson is a licensed Naturopathic Doctor and Healthy Communities Consultant living in Anchorage, Alaska. For the past 17 years, Dr. Ferguson has worked across Alaska (and beyond) to address the social, economic, cultural and environmental factors that contribute to the health, well-being of Alaskans. He is a facilitator, motivational speaker, health coach and technical consultant to communities and agencies around how to more deeply address contributing factors to health and well-being. He is Aleut/Unangan, originally from the Shumagin Islands community of Sand Point, Alaska. Dr. Ferguson has a deep passion for reclaiming the indigenous medicines of the First People of Alaska, and is a regular speaker, teacher in promoting Alaskan Plants as Food & Medicine. He is the co-creator of the Store Outside Your Door/Alaskan Plants as Food & Medicine Initiatives.  His past positions include providing clinical services to his home region at Eastern Aleutian Tribes, serving at the Alaska Native Tribal Health Consortium as Senior Director of Community Health Services and at the Rural Alaska Community Action Program as Chief Executive Officer. You can learn more about him at the following sites: drgaryferguson.com
https://www.facebook.com/drgaryferguson/
https://twitter.com/NaturewayAlaska
https://www.linkedin.com/in/drgaryferguson/
___________________________________________________________________
I Know How to Eat Healthy, but I Just Don't Do It! | Ian Rubin, MA, Food Story Coach
Making lasting changes to your diet is hard.  And it seems that no amount of knowledge, motivation, willpower or desire does the trick.  In this hour you will learn to stop focusing on your diet and tap into the thoughts, feelings and beliefs you have about food and how these influences drive your behavior. Rather than counting calories or carbs, you'll learn to unleash your capacity for sustainable change and do what you know is best for you by improving your relationship with food.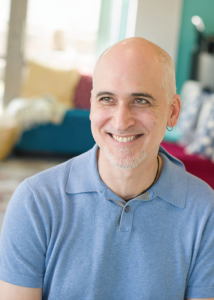 Ian Rubin, MA, is a wellness coach, founder of Wholeself Wellness LLC, and adjunct faculty at NUNM. As a coach and teacher, his speciality and focus is Food Story Coaching®, his proprietary approach to food and wellness coaching developed over the last 13 years in one-on-one and group work with clients. This approach is driven by his passionate interest in food culture and psycho/spiritual/emotional forces; that is, the intersection of personal, social and anthropological forces that influence our daily food choices.
___________________________________________________________________
Four Ways to Eat Like A Nutrivore | Mickey Trescott, NTP
Applying a nutrient-dense approach to healing often accelerates and expands the healing process. You won't want to miss this overview of how to implement a nutrient-dense approach to the Autoimmune Protocol, as well as Q & A and time for Mickey to answer your questions.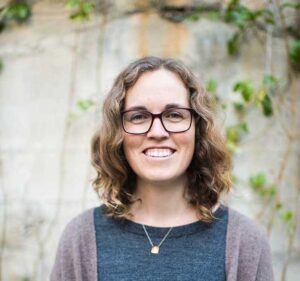 Mickey Trescott, NTP, prides herself in finding creative solutions to preparing, cooking, and succeeding on allergen-free diets. She is a certified nutritional therapy practitioner and author of the best-selling guide to the Autoimmune Protocol, The Autoimmune Paleo Cookbook. With her partner Angie Alt, she co-authored The Autoimmune Wellness Handbook, an award-winning guide that teaches a whole-lifestyle approach to healing from autoimmune disease. Her newest release, The Nutrient-Dense Kitchen focuses on nutrient density, an often overlooked aspect to deep healing with food.
In 2012, Mickey founded AutoimmuneWellness.com whose website and social media channels serve millions of readers annually with recipes and resources for living well with chronic illness. With Angie Alt and Sarah Ballantyne, she co-created and co-teaches the AIP Certified Coach Practitioner Training Program, an advanced training for practitioners across the spectrum of both natural and conventional healthcare.