---
Kitchen Culture: How Learning to Ferment at Home Promotes Healthy External and Internal Microbiomes and Helps Us Connect to our Human and Bacterial Ancestors | Chelsie Falk, ND
Humans have evolved alongside bacteria internally and externally for all of humanity. There is a growing interest in understanding and researching the human microbiome and numerous health and disease connections have been made pertaining the health of our internal microbial communities. We will explore culturein the microbial sense and culturein the human sense as the two collide when we discuss the processes of fermentation, which is found in every civilization across the globe throughout history. Fermented foods and/or the knowledge to make these items have traveled the globe with human migration sometimes against great odds. In this talk we will consider how teaching people to ferment foods and beverages in their own homes may have an impact on creating a healthy kitchen microbiome, and thus may positively impact their health through improved internal microbiomes from the regular production and consumption of fermented foods.  We will also discuss how these techniques are a way to connect back to our ancestral diets.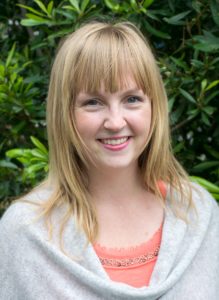 Chelsie Falk, ND, is an assistant professor full time for the nutrition masters program at NUNM. She teaches a variety of traditional classroom courses ranging from Pathophysiology to Nutritional Supplements, and a variety of hands-on cooking courses in the NUNM teaching kitchen including Fundamentals of Nutrition, Applied Medical Nutrition Therapy and evidenced-based Detoxification and Cleansing. Some of her favorite courses in the kitchen are her Healing Foods courses. In these courses students explore the healing properties of a variety of foods by learning to cook them. She loves sharing the joys of fermentation, sprouting, dehydration, and traditional foods and cooking methods from across the globe. All the while challenging the students to expand their definitions of healing foods.
Food Story Coaching – A Narrative Approach to Improving Change in Patients | Ian Rubin, MA, Food Story Coach
Helping clients start, succeed, and sustain meaningful dietary change is one of the hardest jobs for any wellness practitioner. A multitude of powerful forces, including cultural, psycho/spiritual/emotional, and cognitive, throw up hurdles, keeping patients from applying the nutrition knowledge they already have and keeping them from being ready, willing or able to receive and implement new information that would improve their health. Dietary programs given to patients are rarely successful due to these facts. A new approach that increases patient efficacy and program adherence is needed. Food Story Coaching is one such system that takes an inside-out approach to creating behavior change. Drawing from MI, health coaching, and positive psychology, Food Story Coaching is a deeply humanistic way to empower patients to make longterm dietary change.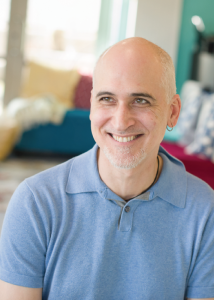 Ian Rubin, MA, is a wellness coach, founder of Wholeself Wellness LLC, and adjunct faculty at NUNM. As a coach and teacher, his speciality and focus is Food Story Coaching®, his proprietary approach to food and wellness coaching developed over the last 13 years in one-on-one and group work with clients. This approach is driven by his passionate interest in food culture and psycho/spiritual/emotional forces; that is, the intersection of personal, social and anthropological forces that influence our daily food choices.
The Ethics of Dietary Prescribing: First Do No Harm  | WendyLeigh White, ND, MS: naturopathic doctor, nutritionist, educator
The principles of naturopathic medicine can be applied to explore disordered eating and the ethical implications of dietary recommendations. What is 'normal' eating and does that definition apply to everyone? Are healthcare ​practitioners​ screening patients for eating disorders or disordered eating patterns? Learn to assess and protect patients from the harms brought on by inadvertent food and body shaming.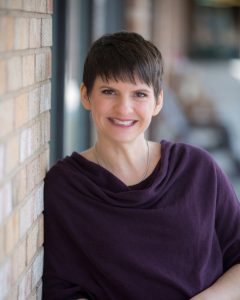 Dr. WendyLeigh White is a practicing naturopathic doctor and nutritionist since 2008. A "nature cure" approach to prevention and healing empowers her patients to understand the interconnected systems of their bodies and their specific needs. In this way, they can learn to tune in to their body's signals. Only then can they know what it needs to heal, to thrive. Individualized nutrition, homeopathy, lifestyle recommendations, and botanical medicines are used to stimulate healing in her naturopathic medical practice. Her NUNM MScN classes include "The Psychology of Eating" and "Eating Disorders & Intuitive Eating." https://drwendyleighwhite.com/my-story/
More speaker info coming soon!